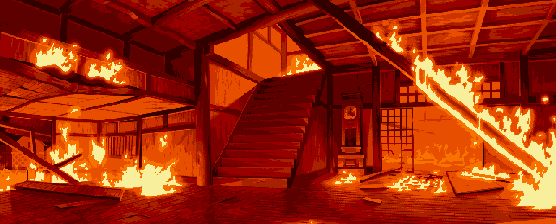 Heading 3
Located Downtown
Across from VooDoo Girl pizza




1304 4th St. NE




Albuquerque NM, 87102
WELCOME TO YOUR OWN ETERNAL HELL
Nothing will prepare you for the horrors that await within Purgatory. Follow, as Death himself mows through victims and invites unfortunate souls towards their eternal rewards. Each advancing chamber of Purgatory will provide a glimpse into what sinners that transcend their mortal coils may look forward to.
WARNING!!
LONG WAIT TIMES ARE EXPECTED ON WEEKENDS. ABSOLUTELY NO REFUNDS! DO TO EXTREME LOW LIGHTING THERE IS POTENTIAL DANGERS AND RISKS OF FALLING OR INJURING! DO NOT ENTER IF UNDER THE INFLUENCE OF DRUGS, ALCOHOL, PTSD OR ANY PRIOR INJURIES. MUST BE WEAR SHOES. BY PURCHASING A TICKET, YOU ARE RELEASING ALL RESPONSIBILITIES FROM PURGATORY HAUNTED HOUSE AND ANY AFFILIATES OR DOING BUSINESS AS. YOU ARE ENTERING AT YOUR OWN RISK AND TAKING FULL RESPOSABILTY OF ASSUMPTION OF RISK!! TAKING ANY LEGAL ACTION WILL RESULT IN A FULL COUNTER SUIT
HOURS OF OPERATION
Box office opens at 6PM
Purgatory opens at 7PM
Box Office Opens One Hour Prior
OPEN October 18 - October 31 2023
DISCLAIMER!
Purgatory reserves the right to change event dates and times with out notice.
Friday, October 13, 2023 7pm-11pm
Saturday, October 14, 2023 7pm-11pm
Sunday, October 15, 2023 7pm-10pm
​
Wednesday, October 18 2023 7pm-10pm
Thursday, October 19, 2023 7pm-10pm
Friday, October 20, 2023 7pm-11pm
Saturday, October 21, 2023 7pm-11pm
Sunday, October 22, 2023 7pm-10pm
​
Wednesday, October 25, 2023 7pm-10pm
Thursday, October 26, 2023 7pm-10pm
Friday, October 27, 2023 7pm-11pm
Saturday, October 28, 2023 7pm-11pm
Sunday, October 29, 2023 7pm-10pm
Monday, October 30, 2023 7pm-10pm
Tuesday, HALLOWEEN 31, 7pm-12am